I'm planning a trip to Japan in July and redeemed 62.5k AA miles along with $5.60 in taxes/fees for a first class seat on Japan Airlines.
One of the highlights of this trip is to visit the Okinawa Prefecture by visiting Naha and Ishigaki.
I had several options for redeeming miles for flights to Okinawa.
The first option I looked into was using One World Airlines where I would try to use my British Airways(BA) miles to redeem for flights on Japan Airlines from Haneda(HND) airport to Okinawa(OKA) and onwards to Ishigaki(ISG). The problem with this routing was the miles required quickly added up for each segment due to British Airway's distance based award pricing. Also, some of the flight segments didn't show availability.
 My second option was to fly Star Alliance partner airline, ANA using United miles. This routing showed availability from HND to ISG and ISG to OKA, which is permissible because it's an open jaw.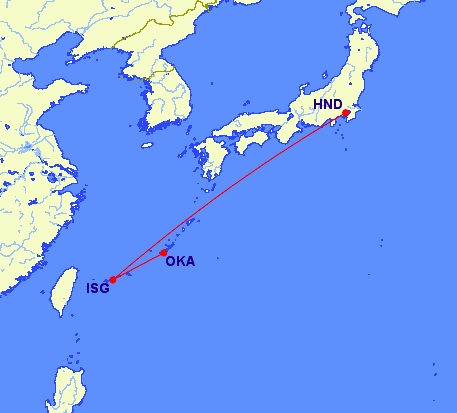 The taxes and fees didn't show up like they typically did on the search page, but on the booking page it showed $0, which is unusually. Normally, there's a small amount of airport and Government taxes collect, but not in this case.
Since I was going to be transferring Chase Ultimate Rewards points to my United account to make the redemption, I looked into using Aeroplan miles to see if the same ANA flights priced at $0 for the taxes/fees. I mainly like to use Amex Membership rewards points instead of Chase UR points where I can because the Chase UR are more valuable.
Aeroplan required 20k miles round trip within Japan where as United required 13k miles. Given that I already had 7k orphaned miles in my Aeroplan account, which were going to expire in September unless I had mileage activity. I figured I might as well "top off" my Aeroplan account to 20k miles from my Amex MR account for this redemption.
BOOKING ON AEROPLAN
When I tried to book online using the multi-city search from HND to ISG and ISG to OKA, the taxes/fees couldn't be calculated online presumably because there weren't any.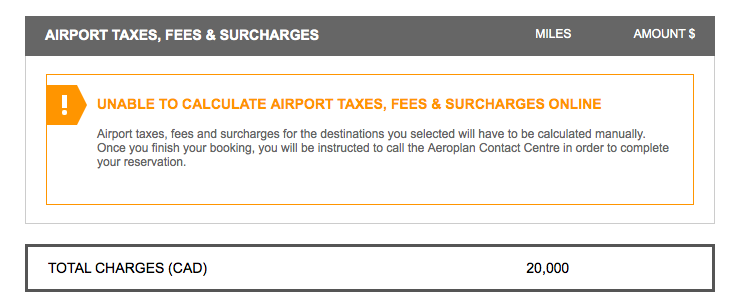 At the bottom of the booking page, I was instructed to call Aeroplan's contact center. The telephone agent said the taxes/fees were $0, but I was required to pay $25 USD booking fee since I was calling in. I explained to her that I was instructed to call in and that I shouldn't be charged the fee. I relented and paid the $25 fee to have it booked.
On trip itineraries, Aeroplan allows a stopover. This means, I could have made OKA a stopover and added an OKA to HND segment all for 20k miles, but the availability on the OKA to HND wasn't there at the time I booked it.
FINAL THOUGHTS
Paid flights to Ishigaki and Okinawa are incredibly expensive partly because of the travel demand to Japan's beaches during the summer months and partly because of a National Holiday, Sea Day. I'm glad I'm redeeming miles than shelling out $800 for the two segments.
I still have to figure out how I'm returning to the Tokyo from Okinawa.
The OKA to HND is now available to book after a week after ticketing the aforementioned routing.  So this means, I could either pay the $75 USD change fee with Aeroplan to add the segment OKA to HND segment or make a separate booking with BA miles by shelling out 7.5k miles and $2.50 USD for the OKA to HND flight on Japan airlines. I haven't made my mind at this point. I'm leaning towards redeeming the 7.5k BA miles and $2.50 for the one-way flight because if I like Okinawa and want to stay there longer, I can change my flights without paying the $75 USD that Aeroplan imposes.  Additionally, going with the BA route, I won't have to deal with Aeroplan's call center, which could have long hold times.