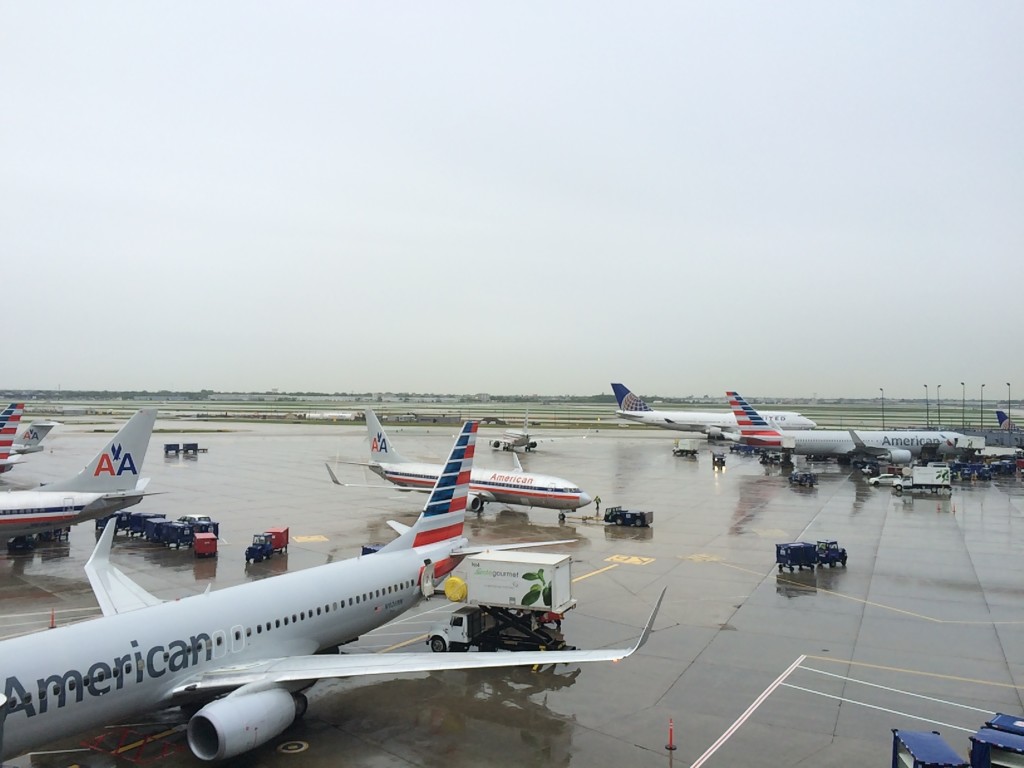 Last week, I flew to Beijing thanks to a mistake airfare by American Airlines(AA). I paid $442 USD for a round trip business class flight from Washington D.C. to Beijing via Chicago, which is an amazing deal. I've been to Beijing before so this trip was really a "hey, let's see if American Airlines honors this mistake fare" than a "I really want to go to China" trip. Ultimately, AA ended up honoring the fare.
CREDITING THE FLOWN MILES
Now as a miles and points collector, I want to credit the miles so that I can make the best use of the miles. I currently don't have any status with AA so I'm not looking to use this mistake fare as a mileage run to maintain or obtain status. My main purpose is to credit the flown miles to wherever it best suits for a future redemption. The first inclination was to credit the flights to my American Airlines account because that's where I would net the most amount of redeemable miles.
However, after thinking about it, I credited my flights to my Alaska account. This didn't net as many miles as crediting the flights to AA.
The difference in the net miles earned stems from the class of service bonus where on AA, I would receive 50% bonus on the long haul business class segment as opposed to a 25% bonus if I credited the flights to Alaska Airlines.
There's an additional kicker with AA because they're currently offering bonus miles where I would receive 3,000 more miles for the flight segments I flew. It would be more if I had status with AA, but I don't.
Here's a breakdown comparing the redeemable miles I would receive between AA and the Alaska Airlines Mileage Plan.
American Airlines:
Base Flown miles: 14,382
Class of service bonus miles: 7,191
Additional bonus miles: 3,000
Total redeemable miles earned: 24,573
Alaska Mileage:
Base Flown miles: 14,382
Class of service bonus miles: 3,902
Additional bonus miles: 0
Total redeemable miles earned: 18,284
In the end, I felt Alaska miles are more valuable because their miles can be redeemed on their partner airlines such as Emirates and Cathay Pacific. Additionally, I felt that changes to award charts were more likely to happen with AA than with Alaska Airlines. This is just a gut feeling on my part, I could totally be wrong and this decision could backfire.
The nominal difference between crediting my AA account versus my Alaska account was about 6,300 miles. In the grand scheme of miles and points, 6,300 is "chump change." If I had any kind of status with AA, the difference would have been greater and would have rethought my original decision. In the end, having more miles in my Alaska account lines me up for an Emirates first class redemption.